Sunday, December 19, 2010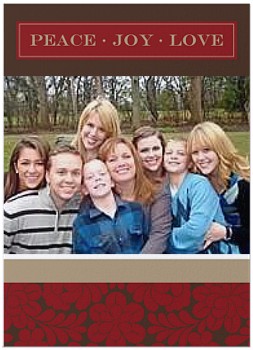 Crimson Floral Christmas 5x7 folded card

Posted by

Jennifer
at 11:24 PM
No comments:


Monday, August 2, 2010
This makes me feel better as Im vacationing in my hometown of San Diego wondering; "why did we leave?" The temperate 70 degree weather here tends to cloud my memory.

I love Austin, my adopted hometown; I always say if you can get through the heat in Austin through July and August then its the best place ever!

Real Estate
Best Cities 2010: 10 Places for Your Future

No. 1: Austin, Tex.

City Population: 777,783
Metro Population: 1,705,075
Cost-of-Living Index: 91.7(100 is national average)
Median Household Income: $59,221
Salary Growth (2005-2008): 11.5%
Jobless Rate (Nat. Avg.: 9.9%): 7.1% (May 2010)

Austin is arguably the country's best crucible for small business. And don't discount the fun factor: It's the self-proclaimed live-music capital of the world.
Posted by

Jennifer
at 9:10 AM
No comments:


Thursday, January 14, 2010
I haven't posted in a while. Its been a busy time for me with real estate. We usually tend to see a slight slow down November through March. Not so slow this year. Which is great. Keep the calls coming, I love working.

Here's a recent story, it reitterates one of my favorite mantras: Since Austin was never grossly overpriced (I like to say we learned our lesson from other parts of the country) our rebound will be quicker.

It comes down to this; even in the slow time if you price your house right, it will sell.

Austin housing forecast draws sellout crowd
1/13/2010 8:00 PM
By: Alana Rocha

Anyone tied to the housing market wants to know where it's headed in this economy and when.

Wednesday morning more than five hundred people packed into an Austin convention hall to get the local housing forecast and see how it compares with the rest of the country.

To get the information, analysts with Metro Study conducted residential surveys in 40 markets nationwide.

Area Director Eldon Rude said the Austin housing market was never grossly overpriced, as seen on the coasts.

That's why, he said, when things start to turn around, Austin will quickly rebound.

"Looking at the market, we've certainly been through some tough
times here in Austin and other parts of the U.S. And we expect it
to continue to be challenging through this year. But the reality
is that as things get better, Austin will lead the country, or be
one of the markets in the U.S., that comes out of this first," Rude said.
Posted by

Jennifer
at 5:34 AM
No comments: